Testimonials
Robert Rogers - Tue, Apr 25, 23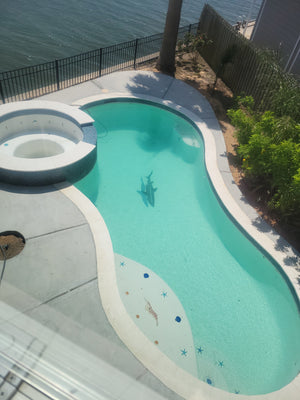 Thank you so much! Sorry it took so long, Summer hit and we've been working non-stop. We are finally having some time to really enjoy our pool now that it is slowing down a bit. We absolutely love it. I attached a few pictures here from when we started filing. I will send others of it finished in a separate email. You are welcome to use them. We have a few other custom tiles we added. The shrimp was a custom order and I made the cross myself. Our family and friends love the shark and think it looks like...
Robert Rogers - Tue, Apr 25, 23
Robert Rogers - Tue, Apr 25, 23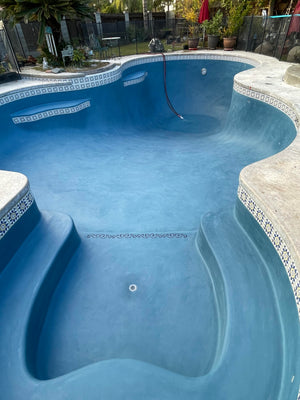 Our pool remodel was just completed. Although we did not buy a huge amount of mosaic tiles, what we did buy turned out to be a classy addition to our remodeled pool. I include a picture.  Rick This customer added some scrollwork to the edge of his swim out. It adds an element of sophistication to his pool.
Robert Rogers - Tue, Apr 25, 23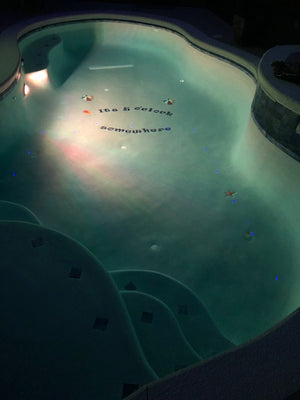 Hi Bob! We aren't quite there yet, delays in the birdcage construction caused delays in placing my mosaics. Hopefully, we are close and will be done in a month. Once I do I will post the pics and give feedback but I expect them to look amazing  Jackie
Robert Rogers - Tue, Apr 25, 23
---