Pool Installations
Robert Rogers - Wed, Dec 11, 19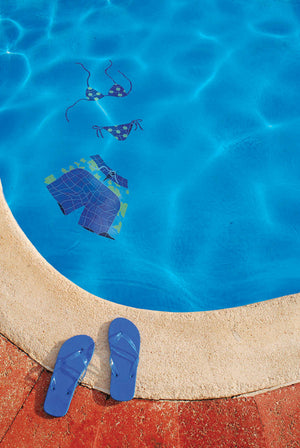 We offer 13 different Ceramic Swim Wear Mosaics.  This image shows our blue Board Shorts #3046 and our blue and yellow Polka Dot Bikini #3045.
Robert Rogers - Mon, Aug 27, 18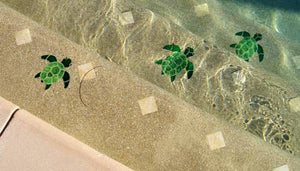 We have had several inquiries as to how our mosaics would look with a finish other than the light colors.   Well, look for yourself. This is a brownish pebble finish. The turtles look GREAT! So does the finish.
Robert Rogers - Tue, Aug 21, 18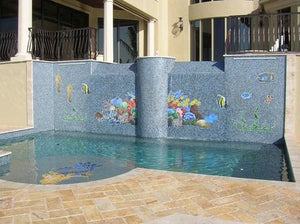 This is an installation which includes various mosaics inlaid into sheet tile.  Notice the Mermaid on the swim shelf.
Robert Rogers - Tue, Aug 21, 18
Robert Rogers - Tue, Aug 21, 18
---